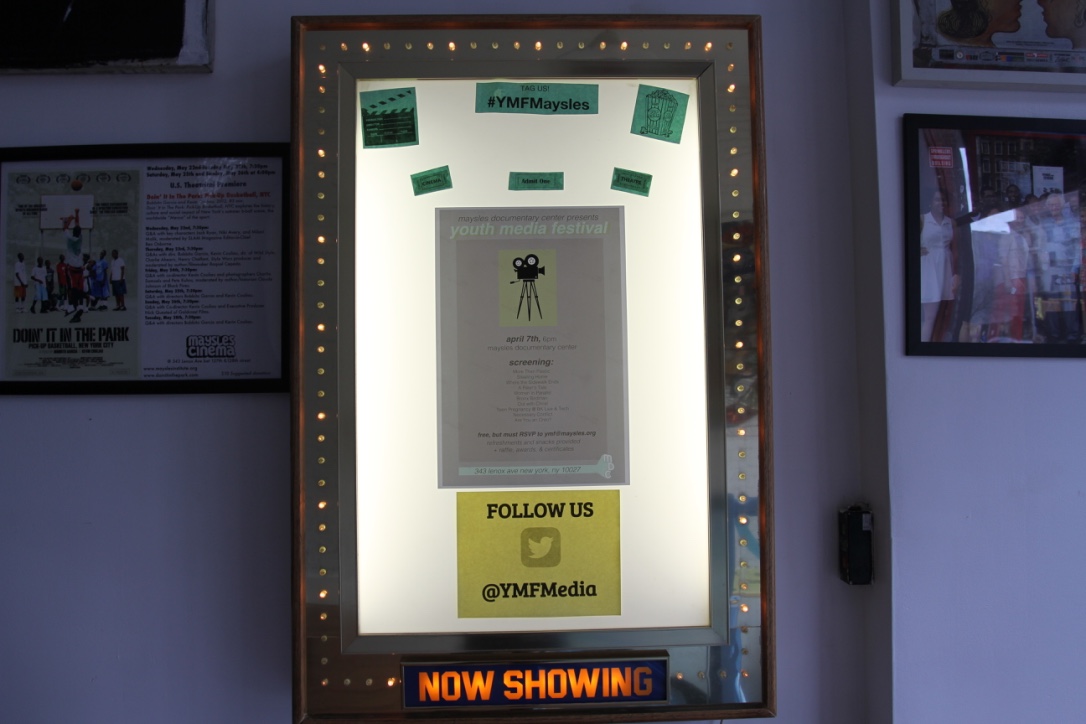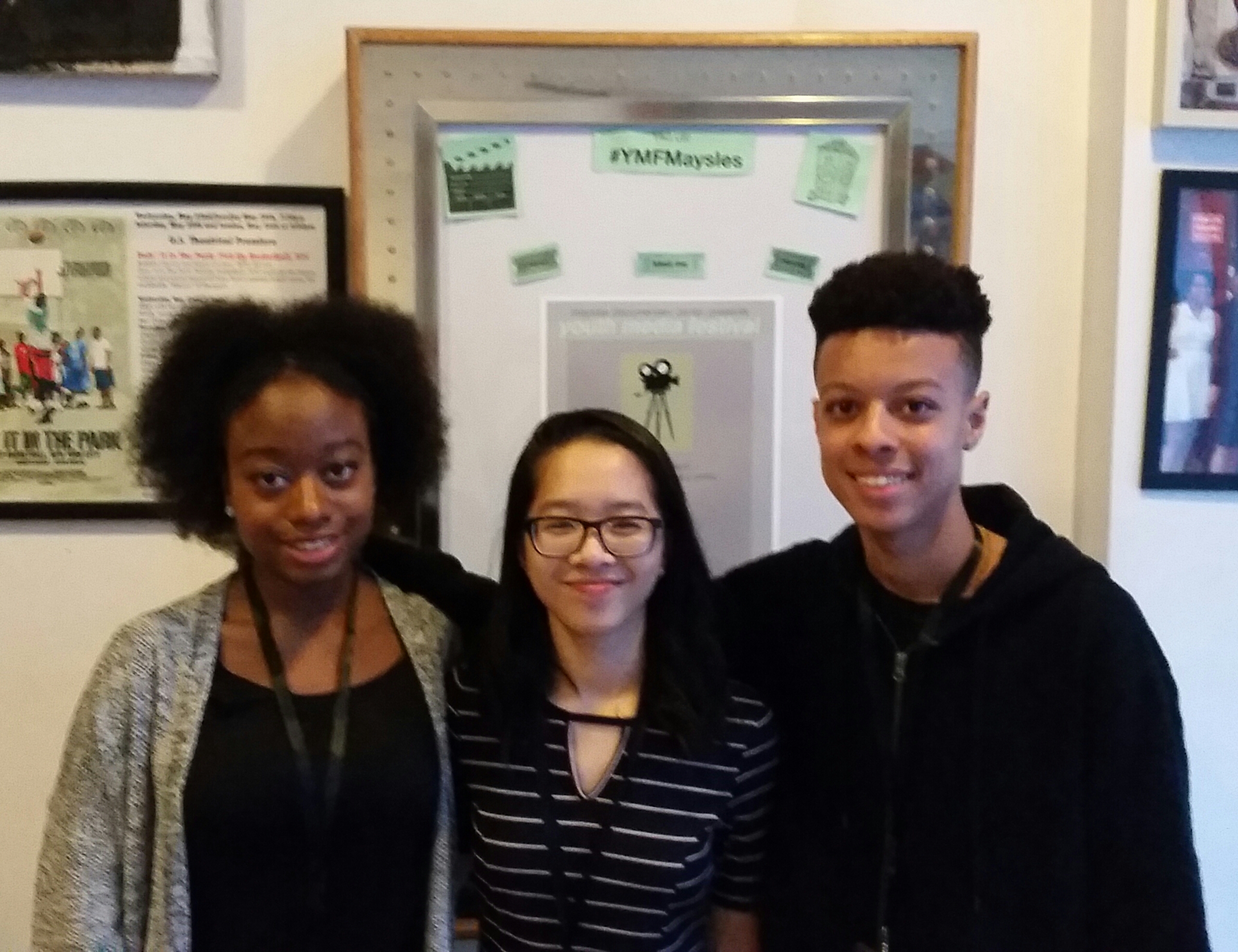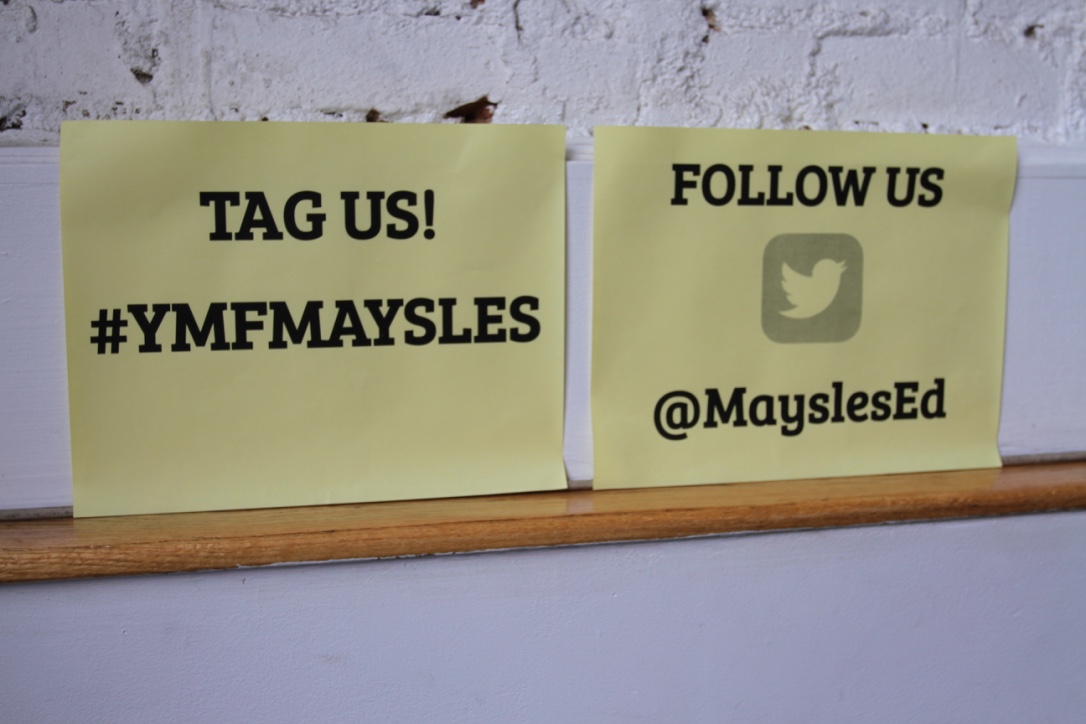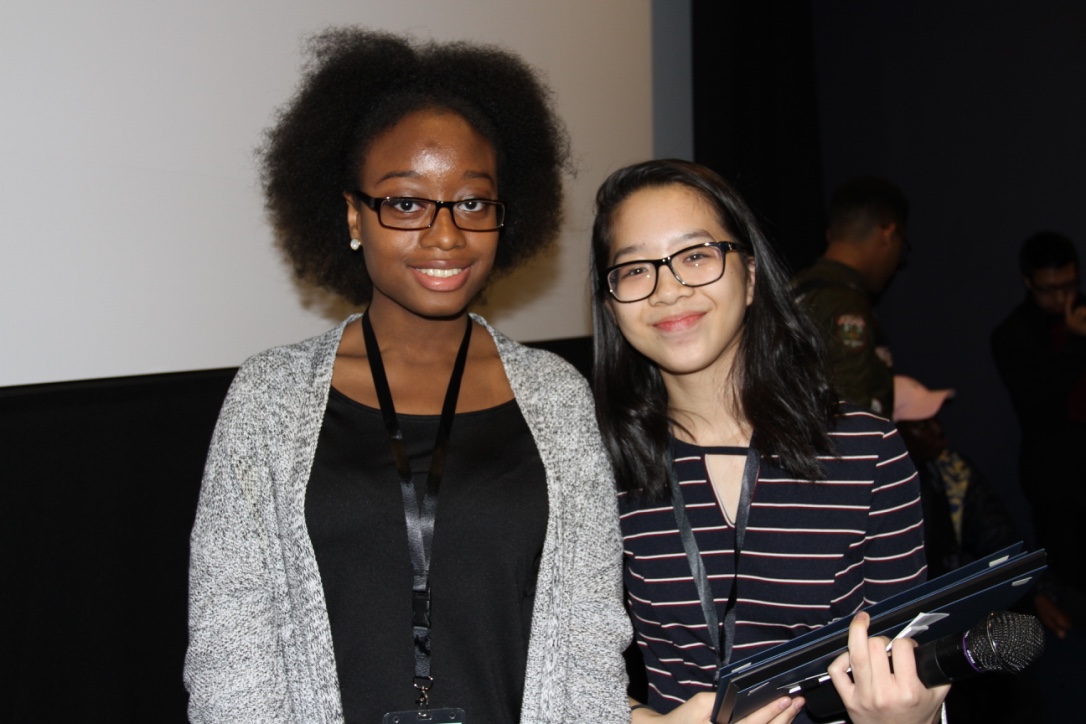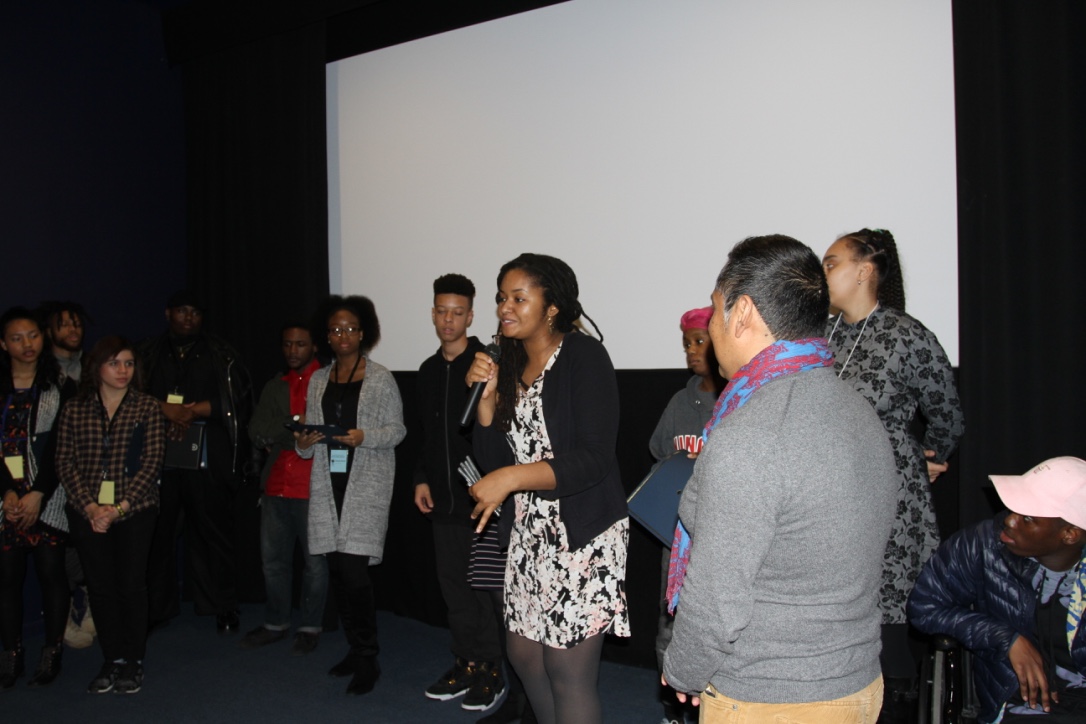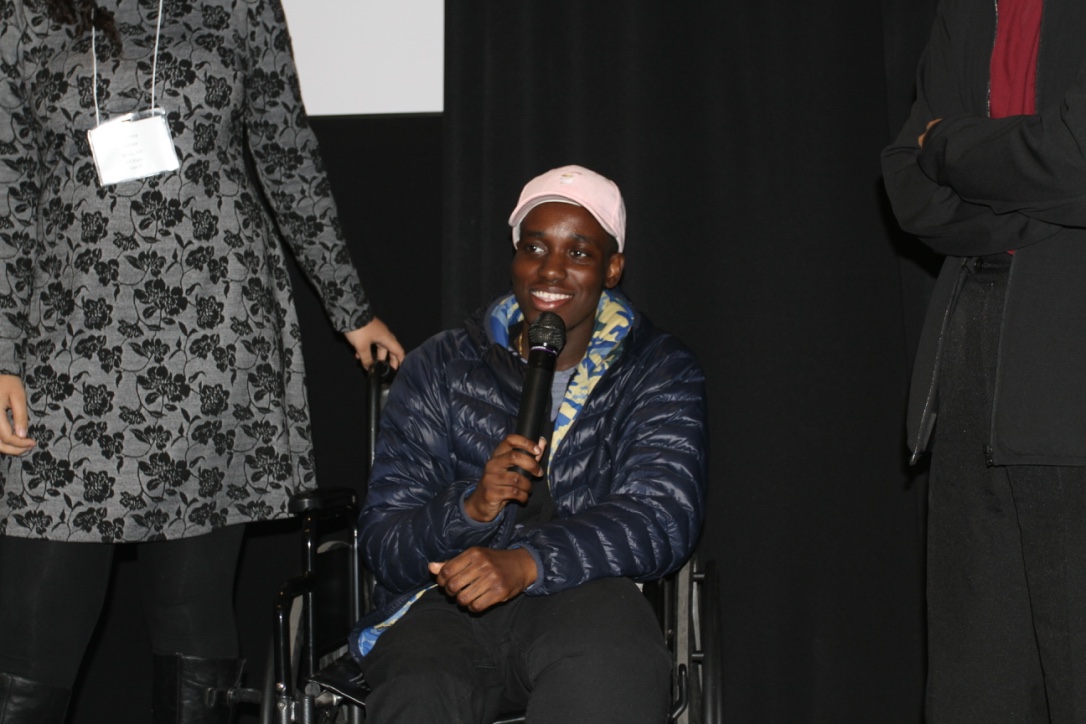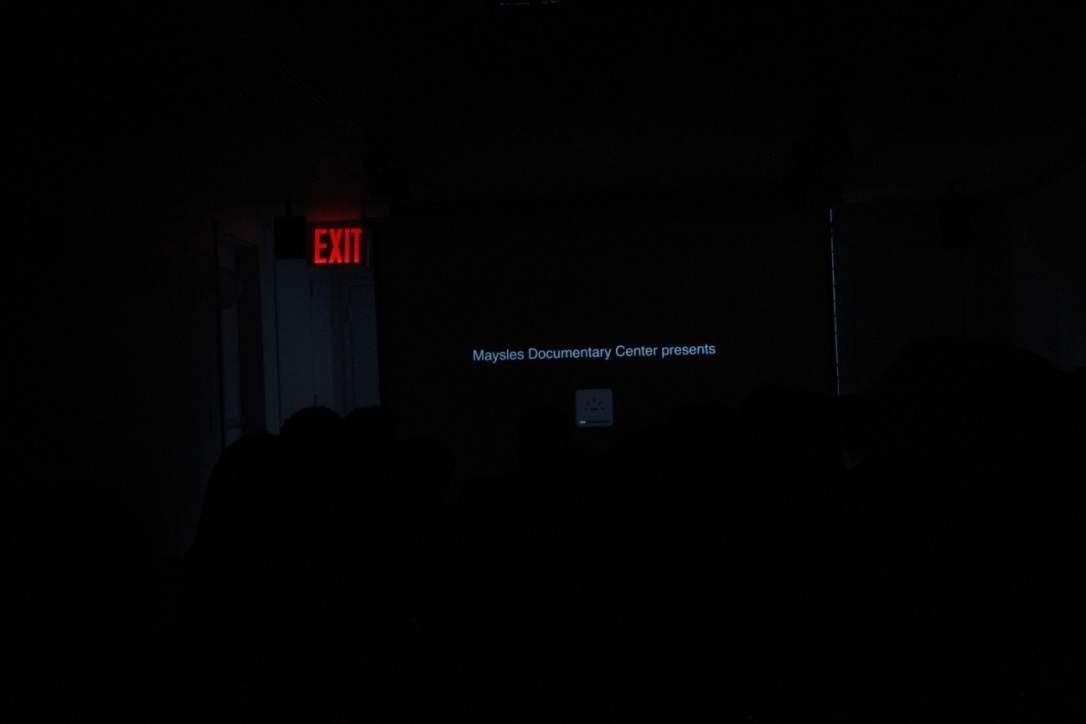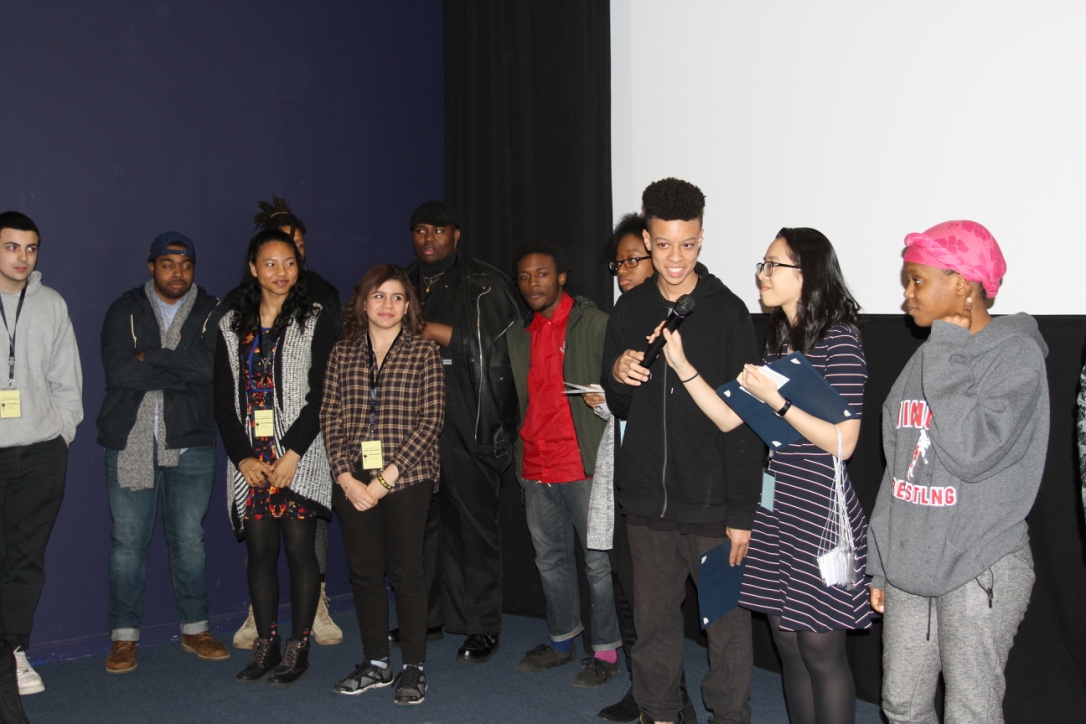 In case you missed it, our Van Lier Fellows presented MDC's first Youth Media Festival at Maysles Cinema on April 7, 2017. Kendra, Vicky and Jaidev selected 10 short documentaries submitted by film students from across New York City. The films documented life from the viewpoint of NYC youth and topics included the juvenile justice system, racism, religion, feminism and more.Click here to view more photos from the festival.

Click here to follow YMF on twitter
Congratulations to this years award winners!
Exceptional Cinematography awarded to Ezequiel Mejia and Marc Ramirez for their film "Where The Sidewalk Ends"
Exceptional Story awarded to Richard Torres for "Stealing Home"
Exceptional Sound awarded to Armiel Chandler for his film Are You An Oreo?"
Audience Award awarded to "Are You An Oreo?"
Check out the full program below.